---
News & Events 2008-2012


- see also Latest News & Events, News & Events 2013-2016, or for news before 2008 Previous News and Events
---


29 September, 2012

The Bodegas Valdemar Wine Dinner at the Trisara Phuket. A particularly enjoyable evening, on one of the prettiest locations available.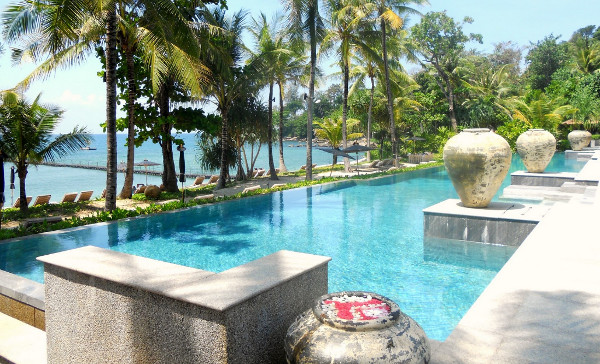 Trisara Phuket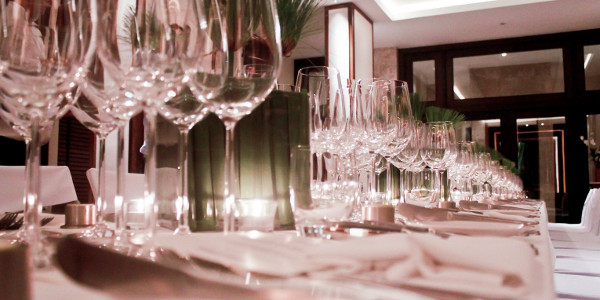 Preparations were perfect -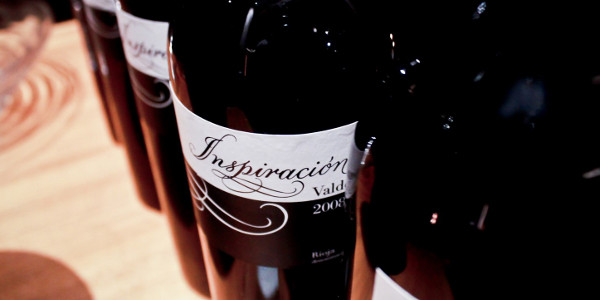 - as great wines deserve -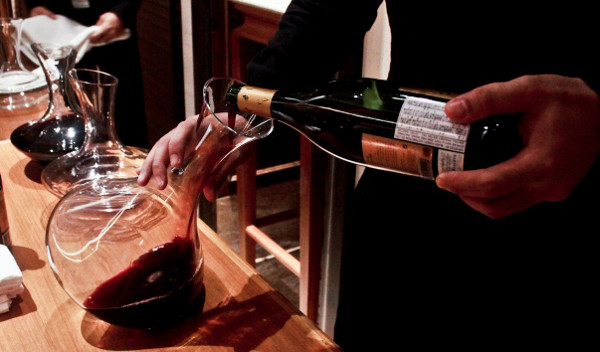 - a careful touch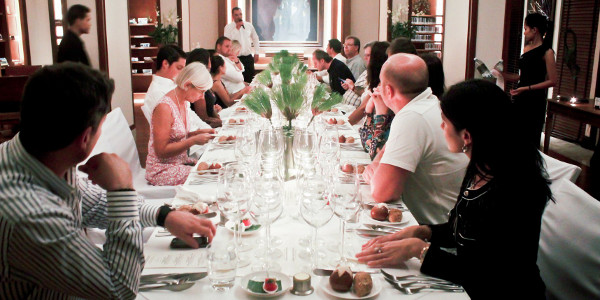 The speech
---


9th June, 2012
Parés Baltà in Wine Cellar, Bangkok
Black Forest was proud to arrange wine tasting for Parés Baltà in Bangkok, on Koh Samui and on Phuket. Unusually heavy rain was the spice that gave extra ambience to the events.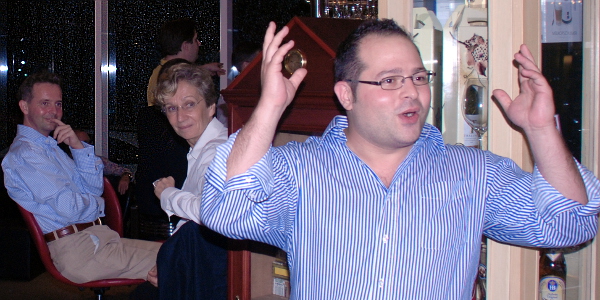 Maxime Bazart, Parés Baltà Export Manager, speaking enthusiastically about winemaking and results.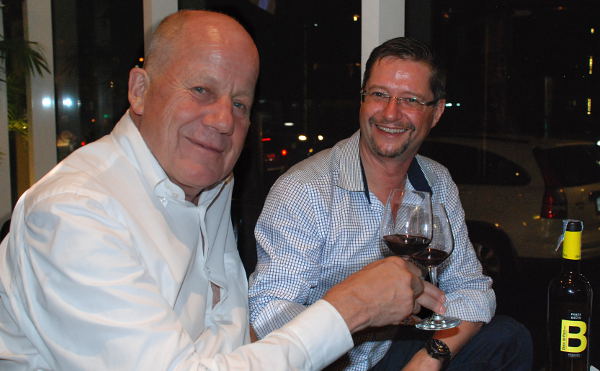 Mr. Kleinknecht has replaced the cello with the company of Mr. Michael Noel, Food (Com) Thailand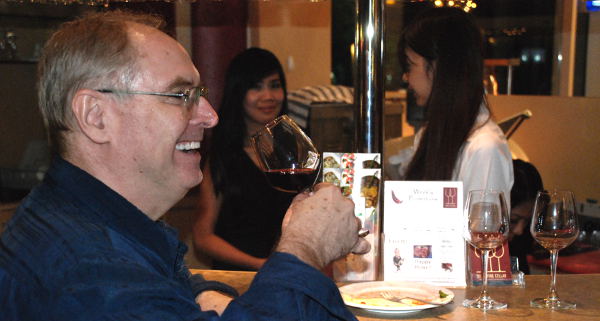 Mr. Horst Rudolf, ret. ambassador: " - It is very rare to join a winetasting where each and every wine is outstanding. This is the exception!"
---
6th June, 2012
Parés Baltà in Akaryn Resort & Spa, Koh Samui
---


20th May, 2012
Brygon Reserve Wines, Sri Panwa, Phuket
The luxury resort Sri Panwa at Cape Panwa/Phuket delivered the great surroundings for the launch of Brygon Reserve wines to Thailand.
The entire management team of Brygon from Margaret River in Western Australia showed up for this auspicious event.
4 bedroom villa at Sri Panwa. Yes, it is as nice as it looks.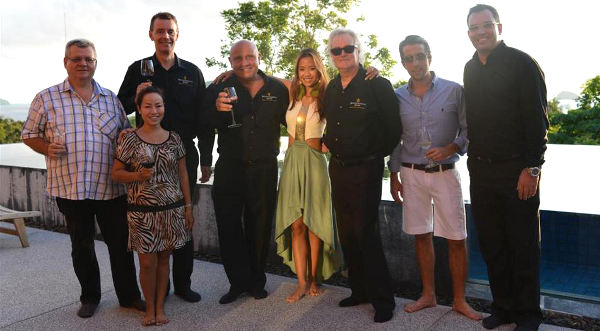 Team from left: Peter Blumer, owner of Black Forest - Sean Finnis, GM of Brygon Reserve Wines - Robert Fraser-Scot, owner of Brygon Reserve Wines, Brygon Reserve Wine maker - Tobias Lauinger, GM of Black Forest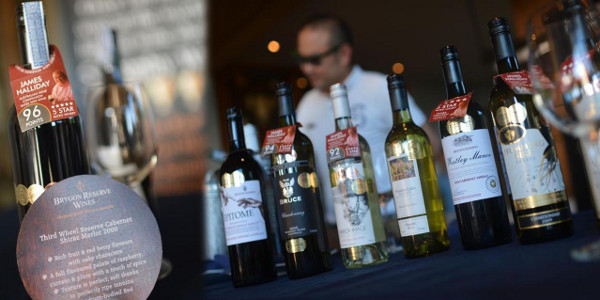 The wines. Left: 'Third Wheel', Cabernet,Shiraz, Merlot 2009: 96 points rated by James Halliday, Australian Wine Companion .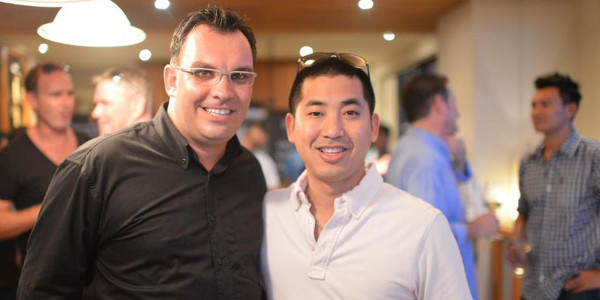 Right: Vorasit "Wan" Issara, owner of 'Sri Panwa', with Tobias Lauinger, GM BF, and guests
---


March 2012
Schubert Wine Dinner at The Conrad, Samui
Famous winemaker Kai Schubert and his wines could be enjoyed in Black Forest's wine dinner in the real pretty surroundings of the Conrad, Koh Samui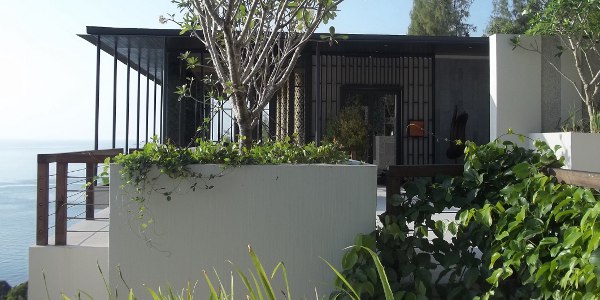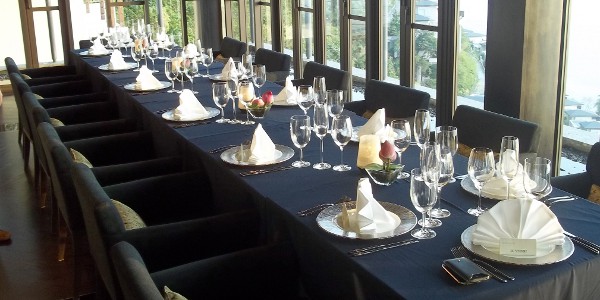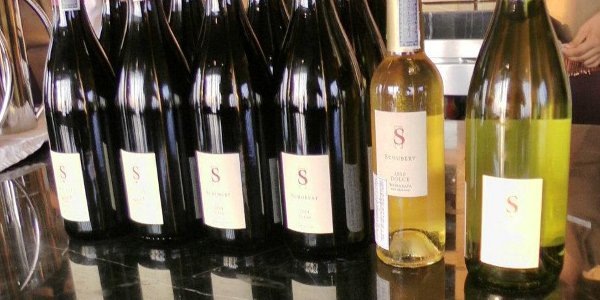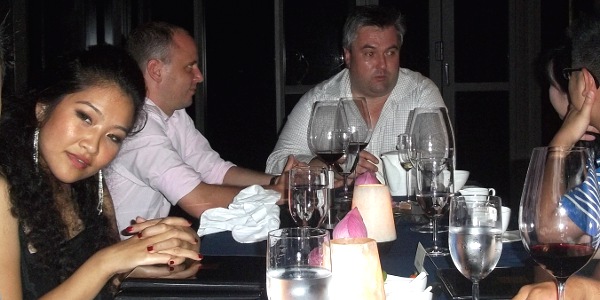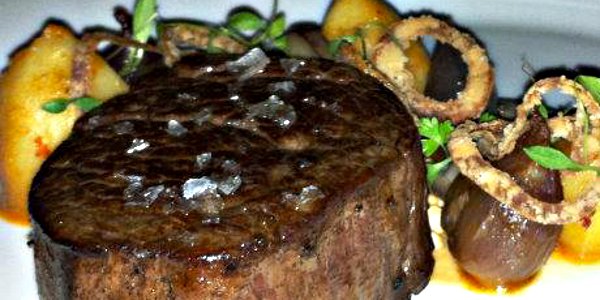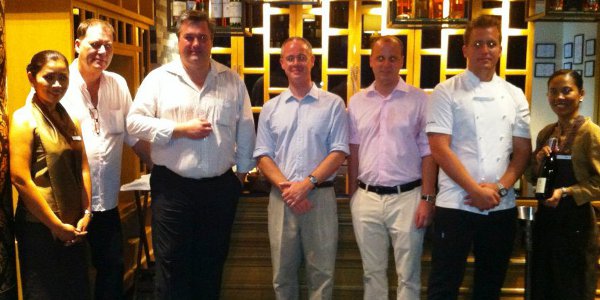 Gentlemen from left:
Matthias Gerbert, BF Branch Manager, Kai Schubert, and Roman Nieschlag of Conrad Samui with team, which includes the two attractive ladies
---


July 2011
François Lurton Wine Dinner, Phuket
(see also the Lurton Wine dinner in Samui, below)

On 25th of July, beautifull Amari Coral Beach was the chosen location of our Lurton wine dinner in Phuket. Close to 100 guests found their way to this event, and helped us create a truly enjoyable evening.

Read more about François Lurton's wines on our Suppliers page where you can also click to see the wines we offer.

We thank the professional photographer Andy Helbling for the many great photos, of which we can only being a few.
Amari - always stylish!
Cheers!
The Chef
---


July 2011
François Lurton Wine Dinner, Samui

"Outstanding" in more than one way. The whether was perfect, Amari Palm Reef's beach is like out of a tropics dream - and also the wine could hardly get better!

Read more about François Lurton's wines on our Suppliers page where you can also click to see the wines we offer.
The Arrangers

left to right:

Mr. Christopher Leonhard
GM Amari Palm Reef, Koh Samui

Mr. Julien Barthe
Export Development Director, Lurton Wines

Mr. Matthias Gerbert
Samui Branch Manager, Black Forest
left : Mr. Martin Kunzmann, EAM, Amari Palm Reef
right middle : Mr. Frederic Molinie, Exec. Chef, Sheraton Krabi
right, front : Mr. Martin Hohn, KC Hotels



In Wine is - Happiness!
---


Jan 2011
Dr. Ernst Loosen Wine Tasting and next-day Dinner - at Wine Cellar, Bangkok and Bei Otto

Dr. Loosen is famous among Riesling wine drinkers. Black Forest is proud to have arranged this two-day event in Bangkok, where also renowned wine maker Reni Hildenbrand, Hildenbrand Estate, honored us with her presense.
In Wine Cellar, Bangkok

Pictured left to right:

Mr. Hans Peter Blumer
Black Forest

Dr. Ernst Loosen
Dr. Loosen Wine Estate

Ms. Reni Hildenbrand
Hildenbrand Estate
Mr. Reinhard Murer
Wine Celler (owner)

Ms. Lena
German Embassy

Dr. Loosen
In "Bei Otto" Restaurant

Dr. Loosen

Mr. Klaus Sennik
GM at "Bei" Otto, Bangkok

Mr. Blumer

(in the background):
Mr. Otto Duffner
Owner of "Bei Otto"
Mr. Klaus Sennik

Dr. Loosen

Ms. Duffner, Otto's wife

Mr. Otto Duffner
---
November 2010
The Wine Cellar, Bangkok




The Wine Cellar lies in what many regards as the "main road" of Bangkok, Sukhumvit, in Soi 31.

Classy and stylish, but at the same time an open atmosphere.

Almost the full selection of BF's wines is available, and at the same great prices as listed on our web page.

A web page for the shop is under construction, and we will link to it here when completed.
---
Autumn 2010
Black Forest visits BF visits Parés Baltà




Parés Baltà lies in the South of Barcelona, in the Penedes region of Catalunya, just a few miles from the Mediterranean Sea.

Since the 1700's the vineyards here has enjoyed a balmy microclimate, today giving high-rated wines.

A few examples among many are

Absis 2003
Mas Elena 2006
Hisenda Miret Garnaxta 2007

all scoring 90 points or more in Wine Spectator, Robert Parker's and Guia Penin

See BF's wines from Pares Balta
Peter Blumer and Khun Tukta, Black Forest
checking up on the origins....
... great wine comes from great soil
---


25 July 2010
Chaine des Rotisseurs wine dinner - 9th Floor Restaurant, Phuket
Black Forest is proud to have delivered the wine to the auspicious event for this famous international organization
| | |
| --- | --- |
| | |
| Logo of Cha?ne des R?tisseurs | Peter Blumer, Black Forest, presents the wines |
| | |
| With most members dressed up in full the athmosphere was truly in the spirit of the event. | As usual Black Forest's arrangements draw full house |
---


1st of June 2010
Biondi Santi wine dinner - 9th Floor Restaurant, Phuket
The Tuscan estate of Biondi Santi has been producing great wines since 1840 and is a long-time favorite of Black Forest. See our Biondi Santi wines here.
| | |
| --- | --- |
| | |
| Biondi Santi co-owner Rinaldo speaking about his wines | When we write "Reservation Required" we mean it! |
| | |
| Alexander Mark, F&B Director from Dusit Thani Laguna Phuket | The 9th Floor's staff is always a pleasent element |
---


4th-8th March 2010
Claudio Lenotti - on Phuket, Bangkok & Hua-Hin


Black Forest Distribution Co., Ltd.

123/30-33 Moo.7
Wichitsongkram Road
Phuket 83120
Thailand




| | |
| --- | --- |
| Web: | www.phuketwine.com |
| Email: | |
| Tel: | +66-76-608-876, -319-864 |
| Fax: | +66-76-608-876, -319-864 |
© 2003-2008 Black Forest Distribution Co., Ltd. and U5com Co., Ltd.