---
Suppliers
---
Selecting and obtaining a world class portfolio of wines is a task that takes lots of time, resources and, most of all, a genuine passion for wine!

Needless to say we have built up contacts with many outstanding suppliers. Below we introduce some of them - although, if you are a wine lover many of them will need no introduction to you.


---

San Donatino
Chianti Classico may only come from the Classico region of Tuscany, Italy. Think of it as the "premiere" version compared to the Chiantis of several other surrounding Chianti producing regions.
Chianti Classico has very strict blending requirements. For example, it can contain no white grapes. The result is a selected, exquisite wine, the finest of all 'Chiantis'.

Donatino wines
---

Margiotta
Since since 1920, Gabriele Margiotta, head of the Italian Margiotta family, cultivated his vineyards utilizing the ancient formula of 'small-tree vines'
Today, Margiotta Wine Company is one of the most dynamic wine businesses in the Abruzzis, cultivating nearly 10 hectares of vineyards and producing winning wines on every square foot.

Margiotta wines
---

Bagnaia
Italy does well with this careful blend of Sangiovese and other grapes. Aging begins at the end of December in oak barrels and lasts until November of the following year. The result is an excellent, robust, flavorful ruby red wine.
The aging process is continued inside the bottle, where the bouquet further improves. Kept correctly it will last for many years and continue to develop both in flavour and aroma.

Bagnaia wines
---

Pago de los Capellanes
In the 14th century the inhabitants of the village Pago de los Capellanes in Spain donated small parcels of land to chaplains in appreciation for the religious duties that they performed in the area.
The land became home to vineyards, with vines making tecniques cultivated for generations. Today, these have grown to become one of the most prestigious wineries in the Ribera del Duero region, the Rodero Villa Winery, where old traditions mix up with new methods to produce fine wine.

Pago de los Capellanes wines
---
Martín Códax
Since its founding in 1986, Bodegas Martín Códax, France, has grown and developed, always supporting its people, its land and its culture.
A project that started with the dream and efforts of a group of winegrowers is now a reality. Bodegas Martín Códax has become a symbol of Galician wines, inside or outside of the borders and country.

Martín Cádax wines
---
Les Vignerons de Grimaud
They were there a generation before Brigitte Bardot put Saint-Tropez on the map. Mr. Gabriel Ollivier founded Le Vignerons de Grimaud in 1932.
The vines from Grimaud are known for their excellent combination of taste and price, and certainly will have had their own influence on the popularity the area enjoys as a travel destination.

Grimaud wines
---

Chateau Moyau
Since 1792, Chateau Moyau is nested in a privileged location overlooking the French Mediterranean coast between Saint Pierre la Mer and Les Cabanes de Fleury. More than 100 year old vines prove the sustainable tradition of wine-making at this marvellous place.
Authenticity, passion and straightforwardness are important values of the philosophy.

Chateau Moyau wines
---

Vina Bisquertt
This family winery was founded in 1978 by Osvaldo Bisquertt, a wine-growing pioneer in the Colchagua Valley, Chile. Since it began, Vi?a Bisquertt has received national and international recognition for the production of fresh, elegant and expressive premium wine of origin.


Vina Bisquertt wines
---

Adega de Monção
Located in the middle of the "Vinhos Verdes" region, Monção's Winery is a renowned 'Cooperativa', founded by 25 wine-growers back in 1958.
The north-western part of Portugal, close to Galicia, Spain is the perfect wine-growing climate, with a stable year-round tempered and mild athmosphere.
"Vinhos Verdes" is a household name in Portugal, but the wines have decades ago crossed the borders of other countries in Europe, Africa, and the Americas.

Adega Monção wines
---

Schiopetto
The Azienda Agricola Mario Schiopetto is one of Collio's historical wineries. Located in the hills of Capriva del Friuli, Mario Schiopetto has been producing wines since 1965.

Today, his children Maria Angela, Carlo and Giorgio carry on the family tradition, each of them playing the role more suitable to their talents, with the common aim of making high-quality wines.



Schiopetto wines
---

Lamblin
Set up in the town of Maligny, Lamblin Fils is one of the oldest Domaine in the Chablis region. The first traces of this family on this land date back 1690.

Since 1987, Michel & Didier Lamblin have been working in perfect complementary and harmony, working with passion and determination while respecting the tradition of their predecessors.


Lamblin wines
---

Brygon Reserve Wines
Brygon Reserve Wines are a '5 Star Rated Winery' and 'Top 10 Best New Wineries in Australia' ranked by James Halliday in the Australian Wine Companion 2012.

Only 3% of Australian wine is produced in Western Australia, but holds 30% of the premium market.

Brygon Reserve Wines have gained a reputation for producing both quality red and white wines. Their award winning brands include Brygon Reserve Bin Range, Brygon Reserve The Bruce, Brygon Reserve Mirror Image Birds of a Feather Reserve, Birds of a Feather Hummingbird Series, Third Wheel, Third Wheel Reserve and Winston Lake Estate .


Brygon Reserve Wines
---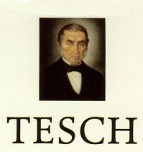 Weingut Tesch
Dr. Martin Tesch, following a Ph.D. in microbiology, took over the family winery (which dates back to 1723) more than 15 years ago.

By 2002 he was into an overhaul of the winery, abandoning the poorer-producing north-facing vineyards and getting rid of all varietals except riesling and pinot noir.

The area was now just 20 hectares, and emphasis shifted to single vineyard bottlings, all to achieve the highest quality possible. Continuous high ratings proved that it was all successful.



Weingut Tesch
---

Weingut Dr. Heger
For decades a byword for premium wines from world-famous locations, such as Ihringer Winklerberg and Achkarrer Schlossberg, wines of the highest standard.

In 1935, the country estate of Dr. Max Heger was founded, and his son, Wolfgang, led in the 1960s Heger into becomning one of Germany's best wineries.

The succesful work is today continued by his son Joachim, who, together with his wife Silvia, manages the winery.



Dr. Heger
---

Ciacci Piccolomini d' Aragona
Ciacci Piccolomini d'Aragona history dates back in XVII century.

Palazzo Ciacci Piccolomini d'Aragona was built in 1672, and purchased in 1877 by Ciacci family. In 1985 the Countess Elda Ciacci Piccolomini d'Aragona passed away without heirs, leaving the estate to her head administrator, Giuseppe Bianchini.

Since then he moved forward with determination while keeping traditions alive. Nowadays, Giuseppe's children Paolo and Lucia Bianchini are proudly continuing their father's legacy. The result has been a range of famous and high-ranking wines.



Ciacci Piccolomini d' Aragona
---

François Lurton
- is a wine producer by choice and by birth. The son of renowned wine estate owner André Lurton (Chateaux Bonnet, La Louvière, Dauzac etc), François represents the fifth generation of one of the most reputed families in the Bordeaux wine trade. Over the last twenty years, he has managed to build a reputation of his own, thanks to his expertise and vision of today's wine world.

"I think that our experience of wine and the fact that we were young and liked to travel meant that we were open to new challenges. We soon discovered the regions with the strongest potential in terms of quality and originality," says François Lurton.


Wines by François Lurton
---

Sattlerhof
- is situated south of Gamlitz on a steep hill with fabulous views of the Southern Styrian landscape. This village is called Sernau, and Sattlerhof is house number 2, which would suggest that this is a centuries-old address.

Willi Sattler has been responsible for the cultivation of wine here since he was 22 years old. Thanks to his skill, Sattlerhof wines have over the decades earned the respect of innumerable wine-lovers and the international wine media.


Wines by Sattlerhof
---
Syan
The Summerfield passion for creating fine wine is evidenced by the daily tendering of the vines and time-honoured wine making methods. As traditional winemaking methods are far gentler than the modern techniques often utilised by large commercial operations, Summerfield is at a distinct advantage as a boutique operation.

Every drop of Summerfield wine lives up to the family seal of approval, and exemplifies full bodied, fruity wine from the Pyrenees.


Wines by Syan
---

Zambujeiro
was purchased by an enthusiastic Swiss wine lover in 1998, who selected wine maker Nuno Malta (General Manager) assisted by Luis Lourinho and the reputated Globalwine oenologist Alain Bramaz. The result, comprising 30 hectares of wine with ages between 3 and 33 years, was an astounding success.


Wines by Zambujeiro
---

Cillar de Silos
In an ancient underground of wine cellars, dating back to the 17th century, the perfect tempature for wine making (11.5-12 Centigrades) is maintained all year around.
Cillar de Silos' family-run busines controls 53ha of vineyards, situated in the areas of Quintano del Pidio and Gumiel de Mercado. Some vines there are up to 80 years old, the youngest about 15.
Nestling amongst the forests and on the slopes, these vines produce yields no higher than 3.5 tonnes per hectare. This ensures fully ripened fruit and, in turn, wines with a rich textural glove of ripe fruit and sweet, integrated oak.


Wines by Cillar
---

Quintarelli
Quintarelli wines are regarded as the Chateau Margaux of Veneto. Their coveted image is a result of the inherent quality of the terroir and the impecabble winemaking, that advocates strict vintage and grape selection, in par with the practices of the great Bordeaux Crus. Quintarelli is probably the most traditional producer of Valpolicella, ageing his top wines in the same vein as G. Conterno (7 years in large barrels).


Wines by Quintarelli
---

Martinez Bujanda / Conde de Valdemar
Family Martinez Bujanda comprises four Bodegas which, although very different, all have one common denominator: to make wines using grapes sourced from own vineyards, all of which are located in privileged locations. The wines of Bodegas Valdemar are the result of pioneering innovations many of which have become flagships of timeless elegance for Riojan wine lovers.


Wines by Martinez Bujanda / Conde de Valdemar
---

Lenotti
The farm CANTINE LENOTTI is situated in Bardolino, a town in the North of Italy, 25 Km from Verona, on the banks of Lake Garda. Lake Garda and the province of Verona are the ideal site for a farm specializing in the production of high-quality wines. With 85% of the wine being exported and a high number of international recognitions this wine maker is a sure bet for an excellent wine at an affordable price.


Wines by Lenotti
---

Weingut Gunderloch
Getting 100 points of 100 possible in Wine Spectator is a rare event. As the only one in the world, Weingut Gunderloch has achieved it 3 times and their Riesling is long world famous.


Wines by Weingut Gunderloch
---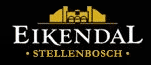 Eikendal
Eikendal Vineyards is situated on the lower slopes of the Helderberg mountain range in South Africa. Numerous Gold and Silver Awards for Sauvignon Blanc, Chardonnay, Merlot, Cabernet Sauvignon and Classique (a Bordeaux blend) at important wine competitions, such as the prestigious VERITAS and MICHELANGELO International wine shows are credentials of the elegance and quality of Eikendal?s wines.


Wines by Eikendal
---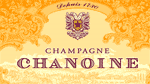 Chanoine-Freres
In 1730(!), during the reign of Louis XV, the brothers Jacques-Louis and Jean-Baptiste Chanoine established a company trading in the wines of champagne under the name of Chanoine Fr?res. The Chanoine brothers, true forebears of today's champagne business, travelled the length and breadth of Europe where, thanks to their industry and to the undeniable quality of their wines, they rapidly established a sound and valued client?le. Chanoine Freres have created the Cuv?e TSARINE in honour of Tsarist Russia, the foremost export market for the wines of champagne during the XIXth century.


Champagne by Chanoine Freres
---

Weingut Bründlmayer
Weingut Bründlmayer is situated in Langenlois, upstream along the Danube in the Lower Austrian Kamp Valley. The wooded hills of the Waldviertel protect the vineyards from the cold north-westerly winds.. The family members and a committed, enthusiastic workforce devote care and attention to the vinification of the hand-picked grapes.
"Austria's Best Sekt" - Hugh Johnson Wine Guide 2007


Wines by Bruendlmayer
---

Elena Walch
We quote from Italian Wines 2007, Italy's largest wine guide: "Winning Tree Glasses in Alto Adige has become quite a task as more and more good wines and aggressive new wineries appear on the market. Earning two top awards happens 'once in a blue moon'. With her distinctive class the energetic owner of this beautiful estate, Elena Walch, has this year joined the exclusive double winner class."


Wines by Elena Walch
---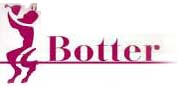 Botter
Casa Vinicola Botter s.p.a. began in 1928, founded by Carlo Botter in Fossalta di Piave, 30 kilometres northeast of Venice. Today it is managed by the family's third generation. Originally the company was active in the Veneto region business sector, selling wine locally in casks and demijohns to restaurants and small retailers. Wine production is now building on decades-long relationships with quality producers in southern Italy, where wines from the south is developed for sale to the entire domestic market. Excellent wine at very competitice prices


Wines by Botter
---

Firriato
It seemed to everyone to be an impossible enterprise - to improve on what was considered the top of the top Sicilian red wines of the new generation. But may think they have. The palate notes the caressing elegant tannins that give it a long, warm persistent finish. As a result Firriato has taken the wine world by storm since entering the market in 2001. The wineyard is considered to be producing one of the very best of the new generation of Sicilian red wines.


Wines by Firriato
---

Marchesi di Barolo
Alba, located in northwestern Italy, is the home of Italy's most famous wines, based on the Nebbiolo grape. Barolo and Barbaresco come from this region and they are wonderful, powerful, and above all memorable wines.


Wines by Marchesi di Barolo

Wines by Gravitas
---
Black Forest Distribution Co., Ltd.

123/30-33 Moo.7
Wichitsongkram Road
Phuket 83120
Thailand




| | |
| --- | --- |
| Web: | www.phuketwine.com |
| Email: | |
| Tel: | +66-76-608-876, -319-864 |
| Fax: | +66-76-608-876, -319-864 |
© 2003-2008 Black Forest Distribution Co., Ltd. and U5com Co., Ltd.