---
Latest News and Events


- see also News & Events 2013-2016, News & Events 2008-2012 or even earlier, Previous News & Events
---

Wine Events coming up in November 2018

Johannes Gebeshuber

Phuket: Black Forest is proud to welcome Johannes Gebeshuber for two events. Meet the famous winemaker with his original wines at

Tue 20 Nov 2018
Tong Dee, Kathu
- a fine choice of European Classics and authentic Thai food.

Fri 23 Nov 2018
Austrian Garden, Patong
Austrian-managed resort, top-class food in great surroundings

Both events start around 19:00, table reservation is recommended.

Bangkok:
Johannes Gebeshuber on Sukhothai, Bangkok
- at The Zuk Bar, 18:00-20:00 See full invitation below.

Oktober Fests

Alexander's German Eatery has with 4.5 stars of 5 in Trip Advisor has in few years established itself as a more-than-promising restaurant. For more impressions, visit the Facebook page
Oktober fests events take place 23-25 November

Bei Otto is the grand old name for Germans in Bangkok. Renowned for excellency for more than 30 years.
Bei Otto
Check homepage for dates of events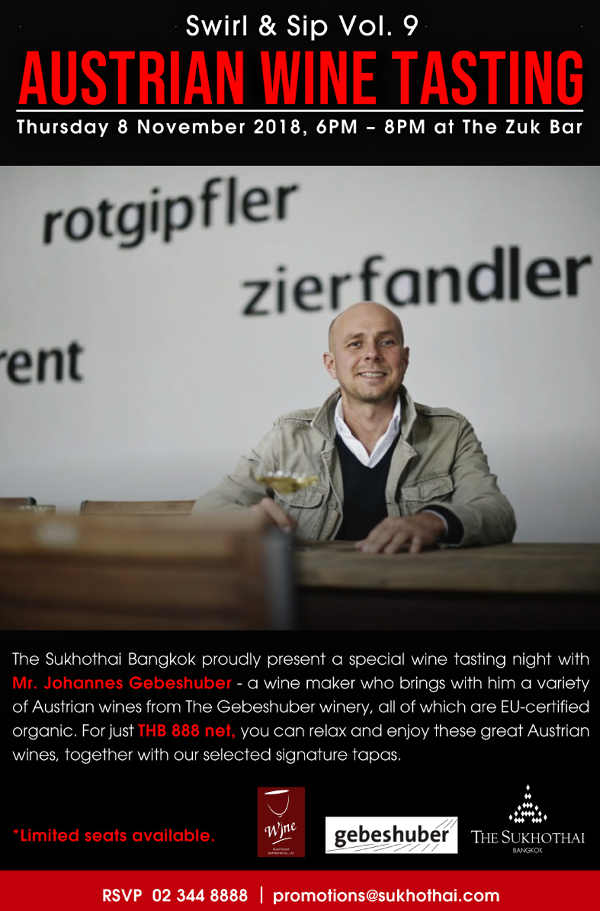 ---

June, 2018

Revana wines in Boathouse, Kata Beach and Holiday Inn, Patong Beach

Two places, both renowned for their excellence were the perfect surrounding for Revana wines, presented by GM John Grabenhousen.

Revana's Corazon del Sol matched the exquisite food perfectly, and we look forward to see John returning for a new event down the line.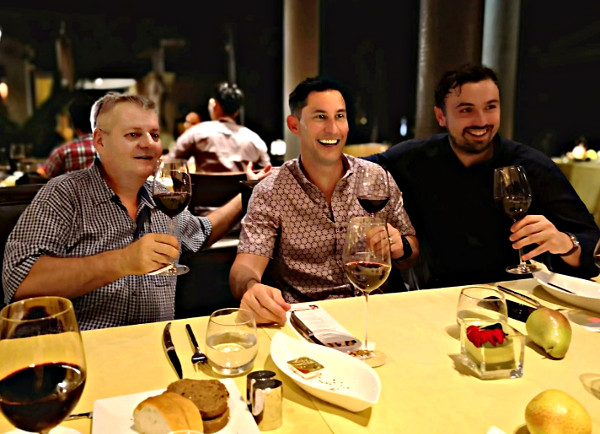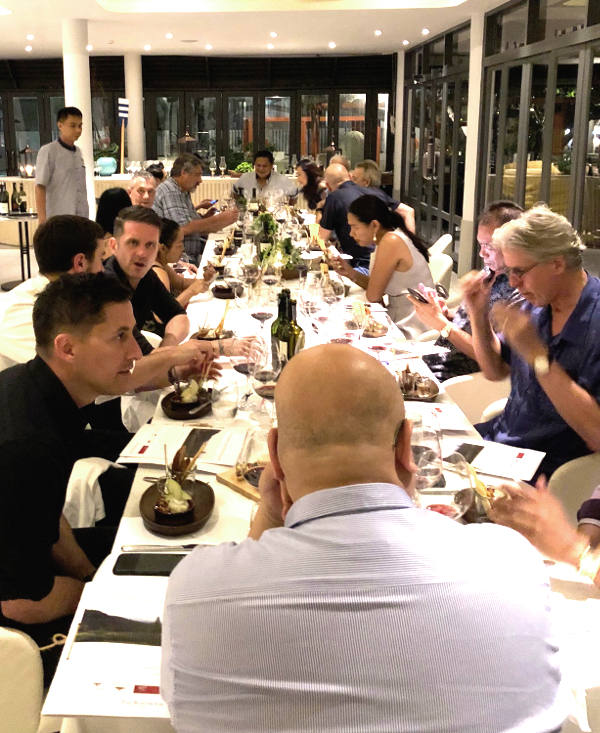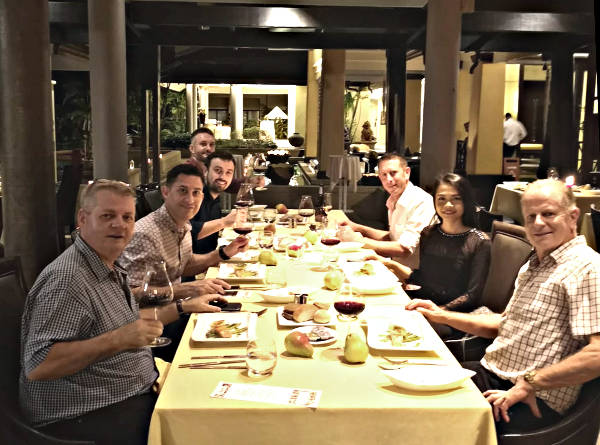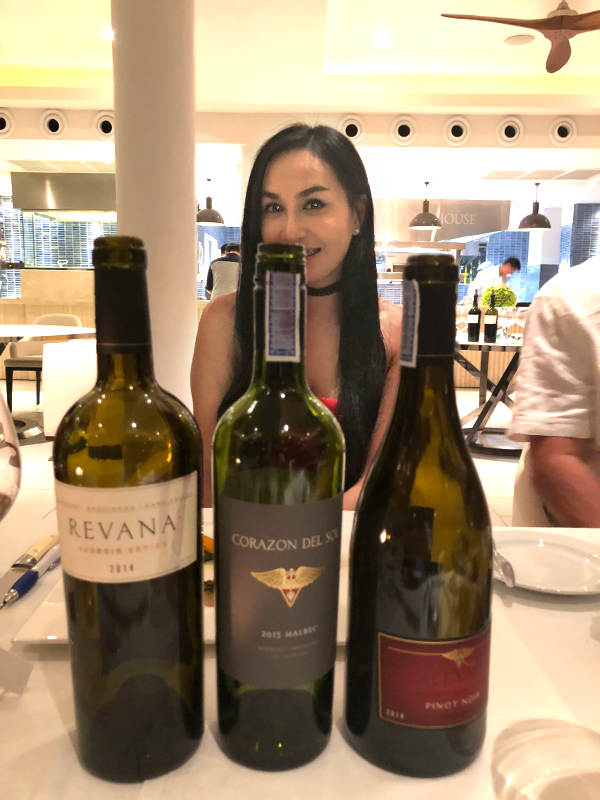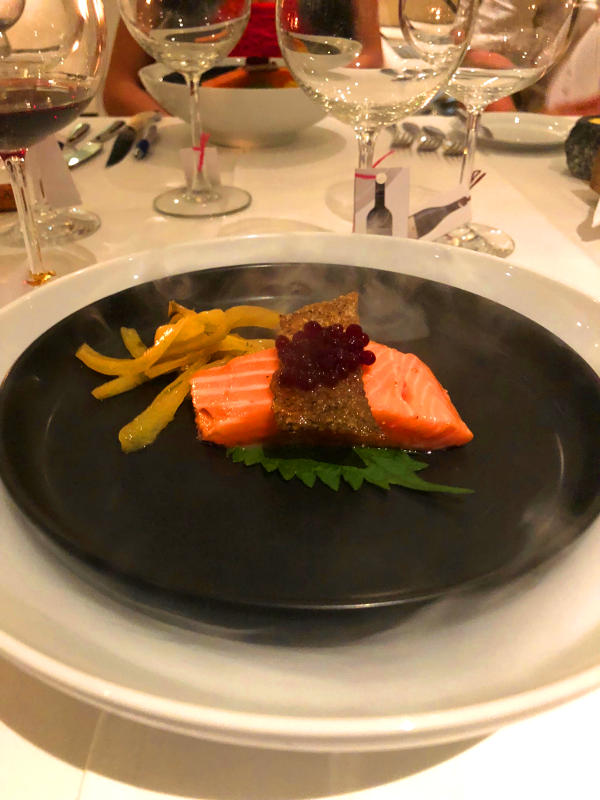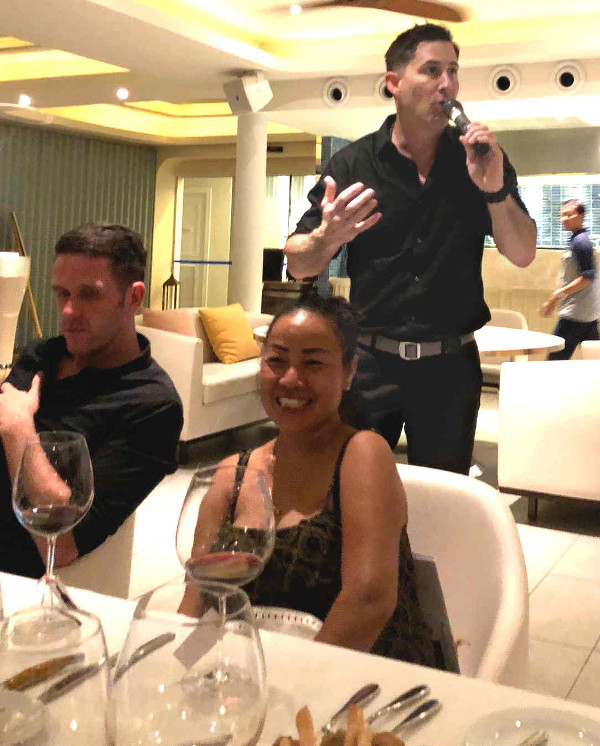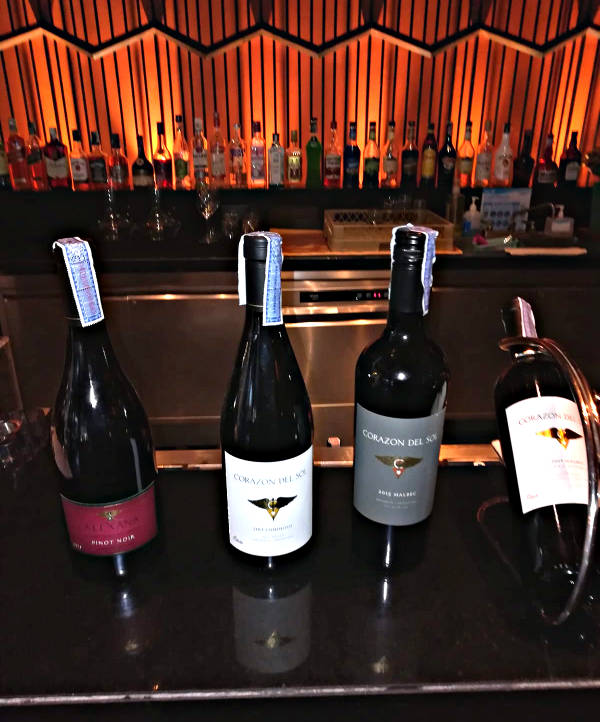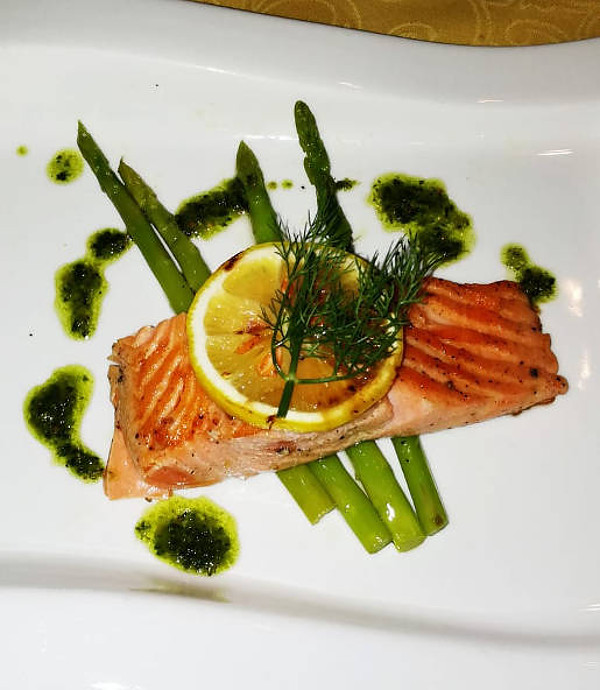 ---
April, 2018
The King Gin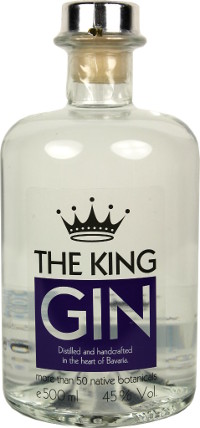 The unique and strong flowery aroma from the more than 50 herbs is one of the hallmarks of The King

Distilled in specialized copper-wessels, the gin has made it into the market as both a stand-alone enjoyment, and even as a noted mix into classics like Gin-Tonic, now called 'King-tonic'.

Black Forest is delighted to be the first importer to Thailand of this outstanding product, which complements our selection of Phuket's leading gin and wine sortiment.

---

March, 2018

ProWein

With even more exhibitors and visitors than last year, ProWein 2018 established its leadership in wine fairs. Over 6,870 exhibitors from 64 countries had made their way to Düsseldorf, and more than 60,000 visitors came to watch, taste and buy.

As a major source of competitive wine information Black Forest was there again. Enjoy a few pictures below.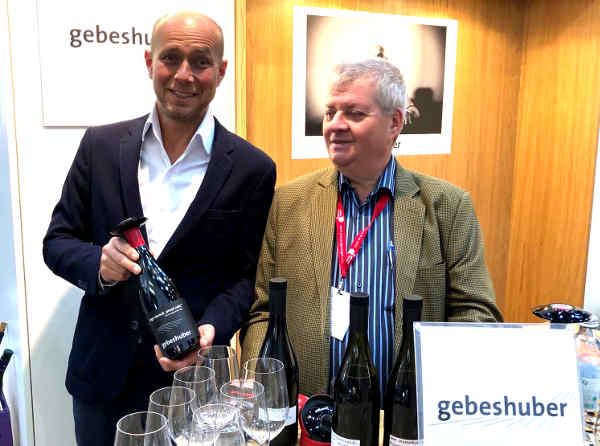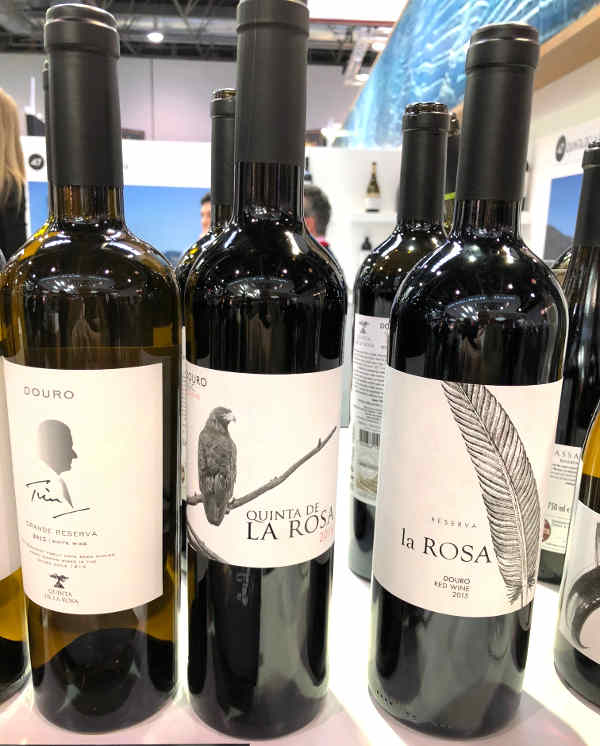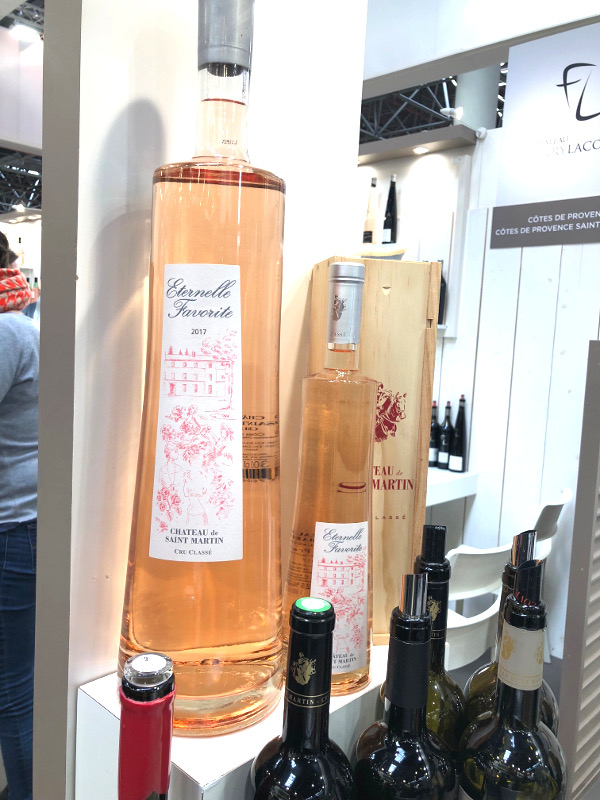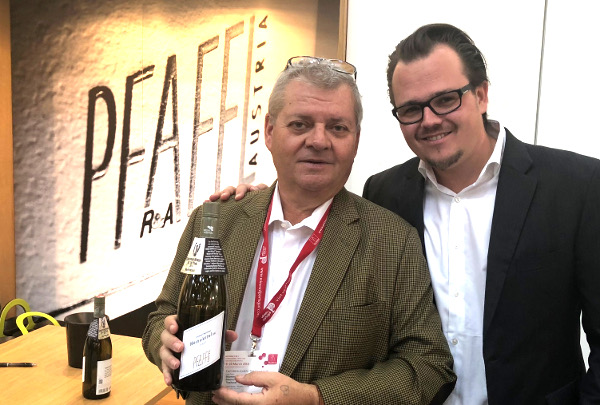 ---
April, 2018
The Duke Gin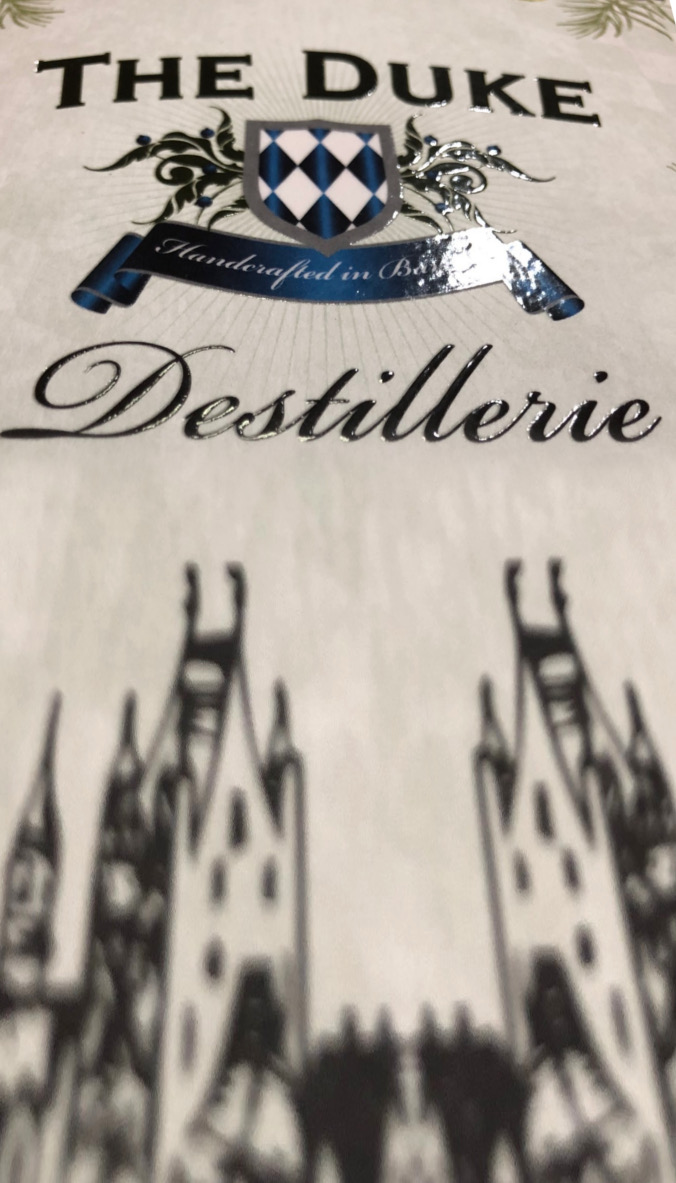 A five-of-five star rating on TheWhiskeyExchange.com is not easy to achieve
But The Duke did it. Maybe it is the 13 selected herbs from the best of German farmland? Or it might be the Bavarian hops, a very special ingredient.

Would you agree with the The Whiskey Exchange reviewer who wrote:

" Fragrant and complex, with notes of cardamom, coriander, pine and berries, this reminded me of a wooded glade filled with fruit trees and bushes. Taste: Floral and herbal, with a touch of bitterness. There was also some cardamom, pine, wood bark, heavy coriander, violet, chocolate and a hint of coffee."

Try it for yourself, and let your customers try too. Even if they don't get quite the same list they will understand by Black Forest is proud to introduce The Duke to Thailand.


---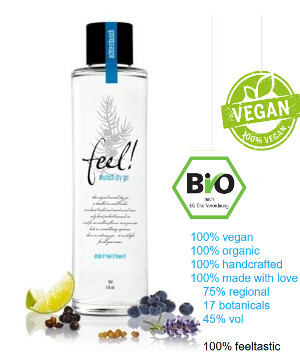 January, 2018

Feel! Gin, Münich
Like for making wine, making gin is an art, and the top few are rare and appreciated.

The secret? It's the water used. It's the composition of the herbs. It's all this being preserved in the filtering process.

And it can not be big-scale production, but must be done "by hand" and by a few people who love their work.

Black Forest has selected one of the finest known, the Feel! Gin from Münich.

You can take our word for it, but you can also search for reviews in Google, they all agree with us:

www.google.com/?q=feel+gin+review
(opens in a new browser window)

Read more about Feel! Gin on our presentation page Feel! Gin PDF


---

January, 2018

Villa Trasqua

Tuscany in central Italy is known for it beauty (and for the Leaning Tower of Pisa!)

And also - Tuscany has some of the most notable wine regions in the world. Chianti, Brunello di Montalcino, Villa Trasqua and Vino Nobile di Montepulciano are names that will be known to almost any wine lover.

We are talking about truly great wines, at a very good price.

Decanter wrote:

"Intense on the nose with blackcurrant, bramble fruit and violet aromas. Full in texture, the palate is rich and fruity with notes of thyme and eucalyptus on the very long finish. A delicious example of this vintage.

Drinking Window 2018 - 2022"

With great reviews and award-wins it a safe investment in a good time - or happy customers!

See 4 great Villa Trasqua wines on our presentation page Villa Trasqua PDF




---

9th to 11th of May, 2017

Fenavin 2017
In lovely Ciudad Real, about 150 km south of Madrid, Spain again proved its strong position in the wine world with Fenavin 2017 seeing more than 100,000 visitors in 3 days, and claiming the largest wine tasting hall on the planet.

Black Forest is proud to add 2 new brands from the fair.


---


19th to 21th of March, 2017

ProWein 2017
A record 60 nations, represented by almost 7000 exhibitors and 60 thousand trade visitors from 130 countries again proved that Prowein is among the largest and most important wine exhibitions in the world.

But quantity does not do it, Black Forest was there again, to taste and select.

We are proud to represent Mr. Markus Molitor, who has done the impossible, not one but three times: scoring 100 points in Parker's Wineguide.

Herr 300 Points: Markus Molitor




Black Forest Distribution Co., Ltd.

123/30-33 Moo.7
Wichitsongkram Road
Phuket 83120
Thailand




| | |
| --- | --- |
| Web: | www.phuketwine.com |
| Email: | |
| Tel: | +66-76-608-876, -319-864 |
| Fax: | +66-76-608-876, -319-864 |
© 2003-2008 Black Forest Distribution Co., Ltd. and U5com Co., Ltd.